汇丰英语笔试题目
  很多公司面试时需要做英语题目,而汇丰是其中一个。小编整理的汇丰英语笔试题目,欢迎大家前来查阅。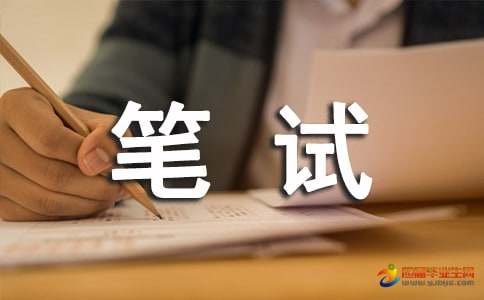 一、选词填空
  1. Stop making so much noise ____ the neighbor will start complaining.
  A.or else
  B.but still
  C.and then
  D.so that
  2. We hope to go to the beach tomorrow, but we won't go ____ it's raining.
  A.if
  B.when
  C.though
  D.because
  3. ——The weather is too cold ____ March this year. ——It was still ____ when I came here years ago.
  A.for; colder
  B.in; cold
  C.in; hot
  D.for; hotter
  4. ——How much vinegar did you put in the soup? ——I'm sorry to say, ____. I forget.
  A.No
  B.no one
  C.nothing
  D.none
  5. He is only too ready to help others, seldom, ____, refusing them when they turn to him.
  A.if never
  B.if ever
  C.if not
  D.if any
  6. ——What should I wear to attend his wedding party? ——Dress ____ you like.
  A.what
  B.however
  C.whatever
  D.how
  7. ——The research on the new bird flu virus vaccine is challenging and demanding. Who do you think can do the job?
  ——____ my students have a try?
  A.Shall
  B.Must
  C.Will
  D.May
  8. I'd like to live somewhere ____ the sun shines all year long.
  A.which
  B.that
  C.where
  D.in which
  9. I ____ to go for a walk, but someone called and I couldn't get away.
  A.was planning
  B.planned
  C.had planned
  D.would plan
  10. ——Your book, Tommy?
  ——No, Mom, it's my friend's.
  ——Remember to return it to ____ name is on it.
  A.what
  B.which
  C.whose
  D.whosever
  11. Thank you for sending us ____ fresh vegetables of many kinds. You have done us ____ a great service.
  A.不填;a
  B.the;a
  C.不填;不填
  D.the;不填
  12. Now that we ____ all the money, it's no use turning on me and saying it's all my fault.
  A.had lost
  B.lost
  C.have lost
  D.lose
  13. We had a really bad time about six months ago but now things are ____.
  A.looking up
  B.coming up
  C.making up
  D.turning up
  14. ——When did it begin to snow? ——It started ____ the night.
  A.during
  B.by
  C.from
  D.at
  15. Young as he is, David has gained ____ rich experience in ____ society.
  A.the; the
  B.a; 不填
  C.不填;不填
  D.不填;the
  16. ____ from endless homework on weekends, the students now find their own activities, such as taking a ride together to watch the sunwise.
  A.Freed
  B.Freeing
  C.To free
  D.having freed
  17. ——So you missed the meeting.
  ——____. I got there five minutes before it finished.
  A.Not at all
  B.Not exactly
  C.Not especially
  D.Not really
  18. ——Do you mind if I smoke?
  ——____
  A.Why not?
  B.Yes, help yourself
  C.Go ahead
  D.Yes, but you'd better not
  19. ——We must thank you for taking the trouble to cook us a meal. ——____.
  A.With pleasure
  B.It doesn't matter
  C.It was no trouble at all
  D.By all means
  20. ____ the temperature might drop, coal was prepared for warming.
  A.To consider
  B.Considered
  C.Considering
  D.To be considered
  二、阅读理解
  Reading Comprehension
  Directions:
  Read the following three texts. Answer the questions below each text by choosing A, B, C or D. Mark your answers.
  Passage 1
  Questions 21 to 25are based on the following passage.
  The rise of the Internet has been one of the most transformative developments in human history,comparable in impact to the invention of the printing press and the telegraph.Over two billion people worldwide now have access to vastly more information than ever before,and can communicate with each other instantly,often using Web-connected mobile devices they carry everywhere.But the Internet's tremendous impact has only just begun.
  "Mass adoption of the Internet is driving one of the most exciting social,cultural,and political transformations in history,and unlike earlier periods of change,this time the effects are fully global,"
  Schmidt and Cohen write in their new book,The New Digital Age.
  Perhaps the most profound changes will come when the five billion people worldwide who currently lack Internet access get online.The authors do an excellent job of examining the implications of the Internet revolution for individuals,governments,and institutions like the news media.But ff the book has one major shortcoming,it's that the authors don't spend enough time applying a critical eye to the role of Internet businesses in these sweeping changes.
  In their book,the authors provide the most authoritative volume to date that describes--and more importantly predicts--how the Internet will shape our lives in the coming decades.They paint a picture of a world in which individuals,companies,institutions,and governments must deal with two realities,one physical,and one virtual.
  At the core of the book is the idea that"technology is neutral,but people aren't."By using this concept as a starting point,the authors aim to move beyond the now familiar optimist vs.pessimist dichotomy(对立观点)that has characterized many recent debates about whether the rise of the Internet will ultimately be good or bad for society.In an interview with TIME earlier this week,Cohen said although he and his co-author are optimistic about many aspects of the Internet,they're also realistic about the risks and dangers that lie ahead when the next five billion people come online,particularly with respect to personal privacy and state surveillance(监视).
  21. In what way is the rise of the Internet similar to the invention of the printing press and the telegraph?( )
  A.It transforms human history.
  B.It facilitates daily communication.
  C.It is adopted by all humanity.
  D.It revolutionizes people's thinking.
  22. How do Schmidt and Cohen describe the effects of the Internet?( )
  A.They are immeasurable.
  B.They are worldwide.
  C.They are unpredictable.
  D.They are contaminating.
  23. In what respect is the book The New Digital Age considered inadequate?( )
  A.It fails to recognize the impact of the Internet technology.
  B.It fails to look into the social implications of the Internet.
  C.It lacks an objective evaluation of the role of Internet businesses.
  D.It does not address the technical aspects of Internet communication.
  24. What will the future be like when everybody gets online?( )
  A.People will be living in two different realities.
  B.People will have equal access to information.
  C.People don't have to travel to see the world.
  D.People don't have to communicate face to face.
  25. What does the passage say about the authors of The New Digital Age?( )
  A.They leave many questions unanswered concerning the Internet.
  B.They are optimistic about the future of the Internet revolution.
  C.They have explored the unknown territories of the virtual world.
  D.They don't take sides in analyzing the effects of the Internet.
  Passage two
  Questions 26 to 30 are based on the following passage.
  Energy independence.It has a nice ring to it, doesn't it? If you think so, you're not alone, because energy independence has been the dream of American presidents for decades, and never more so than in the past few years, when the most recent oil price shock has been partly responsible for kicking off the great recession.
  "Energy independence" and its rhetorical(修辞的) companion "energy security', are, however, slippery concepts that are rarely thought through.What is it we want independence from, exactly?
  Most people would probably say that they want to be independent from imported oil.But there are reasons that we buy all that off from elsewhere.
  The first reason is that we need it to keep our economy running.Yes, there is a trickle (涓涓细流)of biofuel (生物燃料) available, and more may become available, but most biofueis cause economic waste and environmental destruction.
  Second, Americans have basically decided that they don't really want to produce all their Own oil.They value the environmental quality they preserve, over their off imports from abroad.Vast areas of the United States are off-limits to off exploration and production in the name of environmental protection.To what extent are Americans really willing to endure the environmental impacts of domestic energy production in order to cut back imports?
  Third, there are benefits to trade.It allows for economic efficiency, and when we buy things from places that have lower production costs than we do, we benefit.And although you don't read about this much, the United States is also a large exporter of off products, selling about 2 million barrels of petroleum products per day to about 90 countries.
  There is no question that the United States imports a great deal of energy and, in fact, relies on that steady flow to maintain its economy.When that flow is interrupted, we feel the pain in short supplies and higher prices.At the same time, we derive massive economic benefits when we buy the most affordable energy on the world market and when we engage in energy trade around the world.
  26. What does the author say about energy independence for America?( )
  A.It sounds very attractive.
  B.It ensures national security.
  C.It will bring oil prices down.
  D.It has long been everyone's dream.
  27. What does the author think of biofuels?( )
  A.They keep America's economy running healthily.
  B.They prove to be a good alternative to petroleum.
  C.They do not provide a sustainable energy supply.
  D.They cause serious damage to the environment
  28. Why does America rely heavily on off imports?( )
  A.It wants to expand its storage of crude oil.
  B.Its own oil reserves are quickly running out.
  C.It wants to keep its own environment intact.
  D.Its own oil production falls short of demand.
  29. What does the author say about oil trade?( )
  A.It proves profitable to both sides.
  B.It improves economic efficiency.
  C.It makes for economic prosperity.
  D.It saves the cost of oil exploration.
  30. What is the author's purpose in writing the passage?( )
  A.To justify America's dependence on oil imports.
  B.To arouse Americans' awareness of the energy crisis.
  C.To stress the importance of energy conservation.
  D.To explain the increase of international oil trade.
  Passage 3
  Questions 31 to 35 are based on the following passage.
  The question of whether our government should promote science and technology or the liberal arts in higher education isn't an either/or proposition (命题), although the current emphasis on preparing young Americans for STEM (science, technology, engineering, maths) -related fields can make it seem that way.
  The latest congressional report acknowledges the critical importance of technical training, but also asserts that the study of the humanities (人文科学) and social sciences must remain central components of America's educational system at all levels.Both areas are critical to producing citizens who can participate effectively in our democratic society, become innovative (创新的) leaders, and benefit from the spiritual enrichment that the reflection on the great ideas of mankind over time provides.
  Parents and students who have invested heavily in higher education worry about graduates' job prospects as technological advances and changes in domestic and global markets transform professions in ways that reduce wages and cut jobs.Under these circumstances, it's natural to look for what may appear to be the most"practical" way out of the problem:"Major in a subject designed to get you a job" seems the obvious answer to some, though this ignores the fact that many disciplines in the humanities characterized as"soft" often, in fact, lead to employment and success in the long run.Indeed, according to surveys, employers have expressed a preference for students who have received a broadly-based education that has taught them to write well, think critically, research creatively, and communicate easily.
  Moreover, students should be prepared not just for their first job, but for their 4th and 5th jobs, as there's little reason to doubt that people entering the workforce today will be called upon to play many different roles over the course of their careers.The ones who will do the best in this new environment will be those whose educations have prepared them to be flexible.The ability to draw upon every available tool and .insight--picked up from science, arts, and technology--to solve the problems of the future, and take advantage of the opportunities that present themselves, will be helpful to them and the United States.
  31. What does the latest congressional report suggest?( )
  A.STEM-related subjects help students find jobs in the information society.
  B.The humanities and STEM subjects should be given equal importance.
  C.The liberal arts in higher education help enrich students' spiritual life.
  D.Higher education should be adjusted to the practical needs of society.
  32. What is the main concern of students when they choose a major?( )
  A.Their interest in relevant subjects.
  B.The academic value of the courses.
  C.The quality of education to receive.
  D.Their chances of getting a good job.
  33. What does the author say about the so-called soft subjects?( )
  A.They benefit students in their future life.
  B.They broaden students' range of interests.
  C.They improve students' communication skills.
  D.They are essential to students' healthy growth.
  34. What kind of job applicants do employers look for?( )
  A.Those who have a strong sense of responsibility.
  B.Those who are good at solving practical problems.
  C.Those who are likely to become innovative leaders.
  D.Those who have received a well-rounded education.
  35. What advice does the author give to college students?( )
  A.Seize opportunities to tap their potential.
  B.Try to take a variety of practical courses.
  C.Prepare themselves for different job .options.
  D.Adopt a flexible approach to solving problems.
[汇丰英语笔试题目]相关文章:
1.2017汇丰银行笔试题目以及答案
2.汇丰笔试经验
3.汇丰笔试经验分享
4.华为笔试题目
5.联通笔试题目
6.格力笔试题目
7.公司笔试题目及答案
8.地铁的笔试题目
9.移动笔试题目
10.前端在线笔试题目
【汇丰英语笔试题目】相关文章:
1.部分英语笔试题目
2.笔试题目
3.金立笔试题目
4.KPMG笔试题目
5.笔试题目4
6.笔试题目1
7.笔试题目5
8.Sony笔试题目